Find the Right Furniture for Your New House-by Stefanie Gruber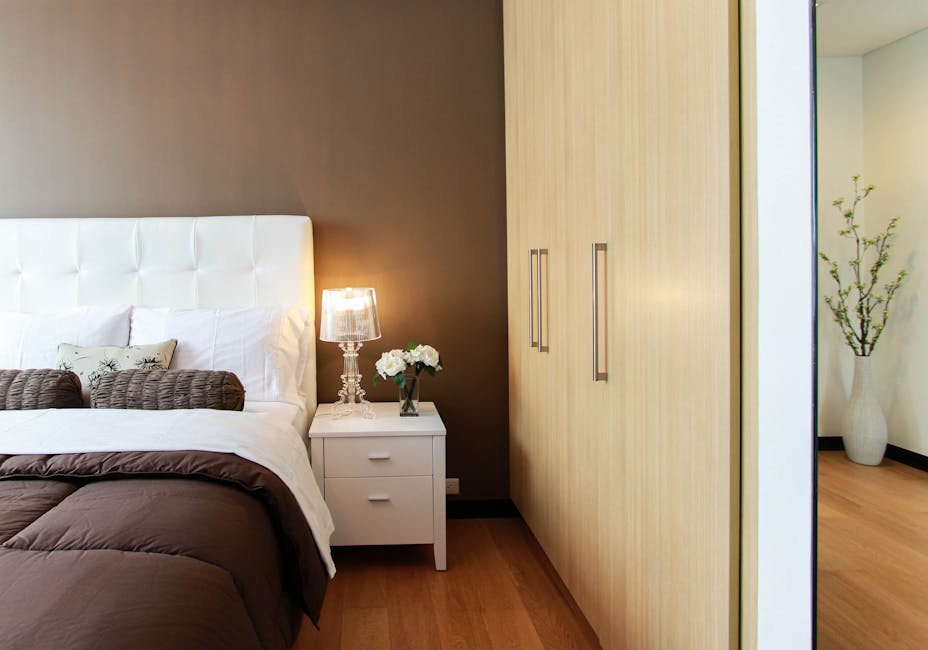 Find the Right Furniture for Your New House
If you recently bought a house, you likely will need to purchase chairs, couches and other furniture for your residence. Luckily, we're here to help you streamline the process of discovering the right furniture, at the right price.
Now, let's take a look at three tips to help you find the right furniture for your residence.
1. Consider the Size of Your Home
Take close measurements of your house before you purchase any furniture – you'll be glad you did. Because if you fail to measure properly, you risk buying furniture that might not fit inside your house.
Also, it is important to account for the weight of furniture. If you consider the weight of furniture prior to purchase, you can ensure that you'll be able to carry this furniture into your house. Or, if you cannot lift furniture on your own, you can reach out to family members or friends for assistance.
2. Visit Several Furniture Stores
Dozens of furniture retailers are located in cities and towns nationwide. As such, if you shop around, you should have no trouble finding furniture that matches or exceeds your expectations.
Take a look at furniture from several furniture stores. That way, you can consider a variety of furniture for your kitchen, living room and other areas of your residence.
In addition, don't forget to ask a furniture store about delivery. If you can get a furniture store to bring benches, sofas and other furniture to your house, you won't have to worry about transporting these items to your residence.
3. Consider Pre-Owned Furniture
Sometimes, furniture stores will provide pre-owned furniture at a fraction of the cost of brand-new items. It often pays to check out pre-owned dining room sets, patio chairs and other furniture, as these items may help you furnish your house without breaking your budget.
It may be beneficial to search for furniture at yard sales too. These events may allow you to discover top-notch furniture at bargain-basement prices.
Furthermore, Craigslist and other online marketplaces can make it simple to assess myriad furniture options. And if you find furniture that you like, you can contact the seller and set up a date and time to evaluate it in-person.
Furniture shopping may prove to be time-consuming and costly, particularly for those who are already in the process of packing and moving to a new residence. Fortunately, if you collaborate with a real estate agent, you may be able to speed up the process of finding deluxe furniture.
A real estate agent will go above and beyond the call of duty to help you find a terrific residence. He or she also can help you negotiate with a seller, and in some instances, may be able to convince a seller to include his or her furniture in a home transaction.
Take the guesswork out of furnishing your house – use the aforementioned tips, and you can move one step closer to acquiring top-notch furniture that complements your personal style.
A little bit about Stefanie:
"Born in New Jersey, my parents moved me to Florida when I was 12. I grew up in Palm Beach Gardens, making my debut in the Real Estate Business in 2003 working for a Real Estate Attorney/ Title Insurance Company in West Palm Beach. Progressing from assistant, to post closer, to closing agent, my life and work brought me to Port St Lucie, Florida, where we purchased our first home.
I spent the next 10 years working for a Title Company/ Real Estate Attorney, bouncing back and forth when needed as the market twisted and turned. After the market crashed, I started a short sale division for the attorney's office and spent a couple years negotiating short sales. As title insurance got busy again, I turned over the reigns of the short sale division and went back to title insurance, where I did title exams, closings, policies, working with Realtors and their clients, along with their Mortgage Companies, to make people's dreams of home ownership come true.
When my daughter came to St Petersburg to go to USFSP, we absolutely fell in love with the area!! Sooo, I left my desk behind, got my real estate license and took my career to what I REALLY love about Real Estate, the huge smiles and pure joy that comes at the end of a successful closing!
I love everything about my job!! I love meeting people, finding out their needs and wants and hopes and dreams and then pairing them with the perfect house, or the perfect buyer... it truly is my passion to work closely with my clients to achieve a successful, stress-free closing whether selling your home or searching for your dream house!
Need to Sell? Call me! I will get your home sold, fast and for top dollar!
Searching aimlessly for your dream home? Let me help guide you through the process so we can find the home of your dreams!!! "
Cell:727.415.2008
E-Mail: Stefanie@TheNewHomeSpot.com
Website:StefSellsDreamHomes.com
Leave a Comment