New Construction Saves the Day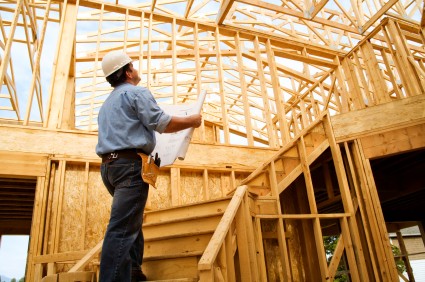 With nation wide housing shortages, and an increase in builders buying permits, it's safe to say that new construction has dipped in and is on the way to saving the day.
More and more people are wanting to own their own home, but it's becoming difficult to find the perfect home when there aren't tons of homes on the market like there used to be. The solution? New Construction. We've seen a 3.6% increase in secured permits from February to March, which is usually a good indication of how many homes we will be seeing built, according to the seasonally adjusted numbers in the latest residential sales report jointly released by the U.S. Census Bureau and U.S. Department of Housing and Urban Development
"It's good news, confirming that new construction is continuing to rise," says realtor.com®'s senior economist, Joseph Kirchner. "That's important, because it means it will help to relieve the nation's housing shortage." as stated by Realtor.com.
However, where we are still seeing a problem is less people can afford to live in the new homes because they are becoming more expensive to build, and thus, more expensive to buy. The median home value for Lee County is $222,300. That is up 5.9% over the past year, according to Zillow and are predicted to rise another 0.9% in the next year. The average home listing price for Lee County is sitting at about $269,990.
Leave a Comment