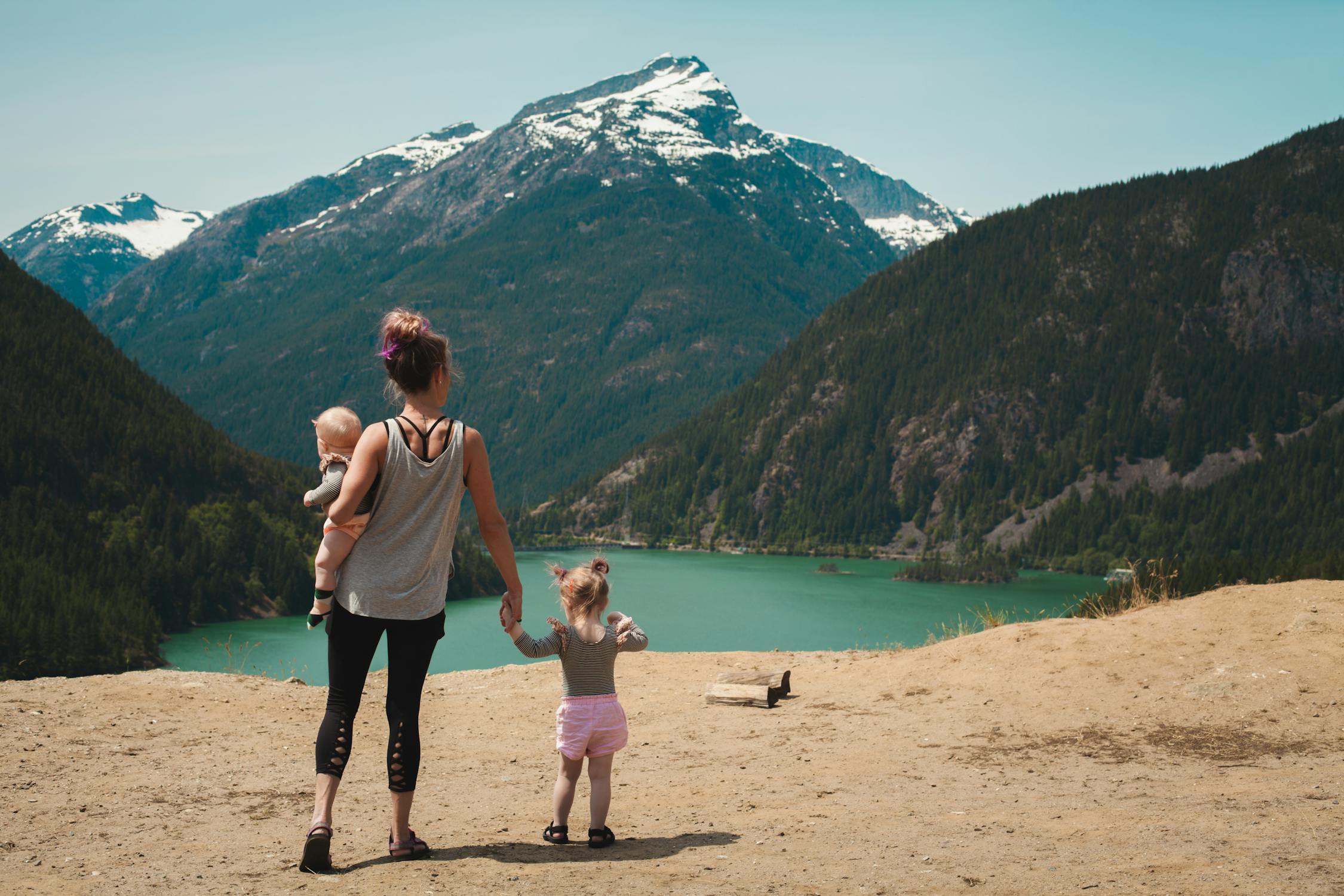 The Secret to Being a Successful Realtor While Being a Full Time Mother: Part II
Part II of this mini series is an interview with another one of our Rockstar Agents who just so happens to be a full time mother on top of that. Angie Spigner is head of our Orlando area. She not only works her own real estate business, but manages a team of 7 agents too. While there might not be a secret potion you can drink and know exactly what to do when juggling motherhood and a job, Angie speaks to what her routine looks like and encourages you to take action as well.
Q: How do you balance being a busy mother and a busy professional?
A: Very carefully! You really have to be on a schedule, but willing to fluctuate, very organized, and be able to function on little sleep! Things change at the drop of a hat from both a kid and work perspective at any time, so being able to adapt is key. One thing that helps me is that, although I'm focused, I'm very laid back so I don't stress on the small things. I just try to be patient and do the best I can. Some weeks are definitely better than others, but overall, both aspects are very rewarding.
Q: Do you find it challenging between knowing when you put family first or work first? How do you handle that?
A: Not anymore. I was actually in "Corporate America" for over 15 years, managing a team of 20+ people all over the states. My travel schedule was crazy. I was actually traveling 80% of my time throughout my entire first pregnancy, but I truly enjoyed what I did! Once I had Taylor (who is now 5), I continued to do that insane schedule for her first year. I missed a lot and finally changed positions so I was home more. However, the hours were still crazy. Once she turned 2, I transitioned to real estate full time and it was the best decision for us! Long story short, I focused on work for a long time, but you quickly come to realize that family comes first, no matter what. This transition for me has been eye opening and yes, it's difficult at times, but it's definitely worth it. Especially now that we have number 2! Having 2 young kids is a job in itself! Work will always be there, but you can't get back the time you miss with your family and the memories you make together!
Q: What advice do you have for any new realtors when it comes to managing their time?
A: My advice is simple:
Be motivated.
Be willing to learn.
Be willing to work crazy hours.
Be willing to do what is needed to succeed- including going out of your comfort zone.
Be patient.
Most agents get their license and think it's going to be an easy job but it's not. So, they get frustrated easily. They are not willing to put forth the extra effort needed to succeed. With the tools we provide, agents are set up for success. It's completely up to them to utilize them.

Posted by The New Home Spot on